What to do if you would like your child to be a Riverside pupil
Nursery class
Admissions arrangements for the Nursery class are the responsibility of the school. We currently offer part time places for 15 hours per week (9.15 – 12.15, Mon-Fri).
An application form can be collected from the Office any time during the school day from 9.30am to 2.30pm. Alternatively you can click here for a copy.
When you hand in your application you will need to bring with you proof of age for your child (birth certificate and/or passport) and proof of your address (a utility bill, tenancy agreement). A photocopy of these documents will be attached to your application form and kept on file.
You may apply at any time and your application will be retained until the appropriate time. Usually parents apply for a place when their child is 2 years old.
Places are allocated in May each year for children to start in September.
We are an over-subscribed school. Places are allocated strictly according to age. The selection criteria are as follows:
a) looked after children
b) children with a statement of special needs naming the school
c) siblings
d) sons/daughters of current staff members
e) distance from school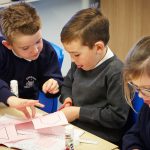 Reception class
Admission arrangements for the Reception Year are allocated by Southwark LA and not the school.
Applications must be received by 15 January of each year for the following September. Please check the closing date at www.southwark.gov.uk and make sure your application is received on time. Applications must be completed online.
Online applications are made at www.eadmissions.org.uk. You can print out a copy of your application and a receipt which will tell you your reference number should you need to contact Southwark for any reason.
For parents who wish to be supported in this process, please make an appointment to meet Jose or Helen. Alternatively Parent Partnership are available to help – their details can be found at www.southwarkparentpartnership.co.uk.
Appeals for Reception Class places are the responsibility of Southwark LA.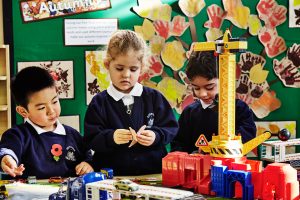 In-Year admissions
In-Year admission is when an application is made for a place at Riverside later than the times stated above – late applications and those who have just moved into the area usually fall in this category. Each year group has 45 places.
In year applications are co-ordinated by Southwark Council's school admissions team
If your child is currently not attending a Southwark school and you'd like to apply for an in-year place at a Southwark school, you must complete Southwark Council's online in year application.
You must then return the completed in year application form and any supporting documents by email to inyear.admissions@southwark.gov.uk.
Please do not return your application or supporting documents by post as we will not be able to accept these.
If you wish to apply to Riverside, you must use Southwark's online form (as above) but if you have already completed an in-year application form we will still have your application on file.
If your child attends another Southwark school and you wish to apply for a place at Riverside you need to speak to your current school.
Successful Applicants
If you have been allocated a place at Riverside, Southwark LA will contact us and tell us you are successful and have been allocated a place.
We will then contact you to arrange a meeting before your child starts at Riverside. At this time, it is advisable to bring with you proof of age for your child (birth certificate and/or passport) and proof of your address (a utility bill, tenancy agreement). A photocopy of proof of age will be kept by the school with your application.
The meeting will also give you the opportunity to tell us about your child. It is important to know all about your child before the starting day so they will have a smooth transition into our school.
Once all the paperwork has been signed and you have met with a senior manager, the only thing left to do is organise your uniform and join us!